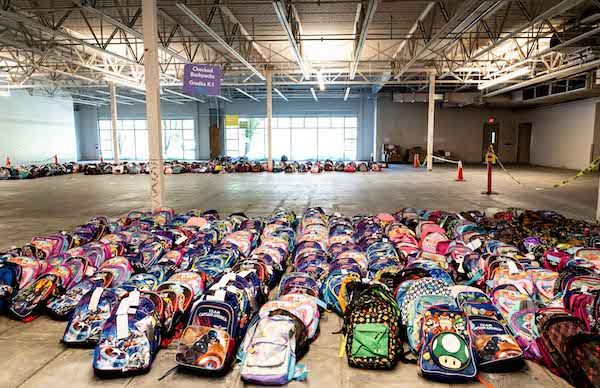 The 2020 Back-to-School Drive warehouse is located at
1311 Orleans Drive, Sunnyvale, CA 94089
Warehouse hours can be found on the calendar HERE.
Donation Drop-off at the warehouse (by appointment only):
August 4th (10:00 AM - 7:00 PM) and
August 7th (10:00 AM - 5:00 PM)
South Bay - Sunnyvale
If you'd like to bring donations to drop-off at the warehouse, please
read
this important information about safety and the revised drop-off process as a result of COVID-19 restrictions and sign up for a drop-off appointment.
Don't forget your Drop-off Form!