We are all about those we serve.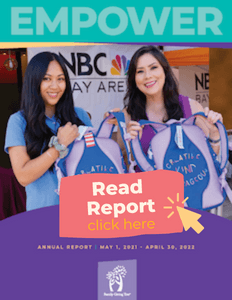 At Family Giving Tree we hold as an imperative the philosophy that we are merely stewards of the wealth of resources that flow through our hands. As a result, we believe in making our work as transparent as possible, and sharing financial information is one aspect of this.
Annually we are audited and also reviewed and ranked by Charity Navigator. We strive to pass the former with flying colors and earn the enviable 4-star ranking from the latter. Consistently, we have done so.
We are proud of our work, how little we spend to do it, and how the results benefit more and more individuals each year.
Other Documents