According to the U.S. Census Bureau, the percentage of those living in poverty in the Bay Area has declined annually since 2012 and for the first time on record dropped below 20% in 2017. However, as good news as this is, this rate exceeds the national average and means that 1.5 million Bay Area residents are living in poverty - a staggering figure, given the incredible wealth of the area.
We all pay the cost of Poverty
Poverty not only cripples those who struggle with it, but it also affects our entire community. Each year, poverty costs nearly $500 billion in economic losses, healthcare, and crime nationally.
In addition, locally it undermines the size and quality of our potential workforce. Boys and girls from low-income families—about one out of every four children in the Bay Area—are far less likely to become productive members of the labor force. Why? A staggering number never graduate high school. In fact, on average only 9% eventually ever earn a college degree.
Why become a Financial Partner?
Companies from all over the Bay Area step forward each year to support the Family Giving Tree in addressing genuine needs in our community by granting wishes for joy and learning through financial partnership. These donations provide essential support to our organization year-round, allowing Family Giving Tree access to bulk purchasing of backpacks, supplies, and holiday gifts as well as enact program operations and staff support. Financial partners receive updated personalized communications on the impact their contributions make in the community where employees work and live.
The opportunity for your organization
While we customize our Partner benefits and tailor them to the needs and wishes of your organization, all Partners will receive the following benefits:
Partnership recognition on the Family Giving Tree website
Business logo display in our Drive warehouse, visited by more than 8,000 volunteers annually
Special recognition at Family Giving Tree's annual appreciation luncheons (one for each Drive)
Partnership packages start at $2,500
Thank you, Drive Partners!
The opportunity to reach our Holiday Wish and Back-to-School Drive goals to support and serve tens of thousands of children annually would not be possible without the dedicated and generous support of our Partners.
Want more information?
If you'd like to know more about becoming a Family Giving Tree Partner, or you're ready to become a partner, contact our Development team:
Jill Mitsch, Development Director 408.946.3111 ext. 210
Holiday Wish Drive Sponsors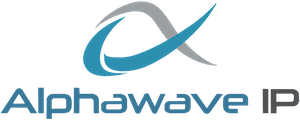 Holiday Wish Drive Partners