Get to know Mims Corner —a nonprofit that reaches out to make sure the unhoused among us are well-fed and warm, and to bring holiday joy to children in the San Joaquin County community.
At Family Giving Tree, we will spend

Black

History

Month

spotlighting some amazing

Black

/African American-led organizations that we work with throughout the year. We hope you enjoy getting to know a few of our partner agencies better and celebrating their leadership along with us!

---
"Mims Corner knows that our strength lies not only in the words we stand by, but most importantly through the actions of our initiatives."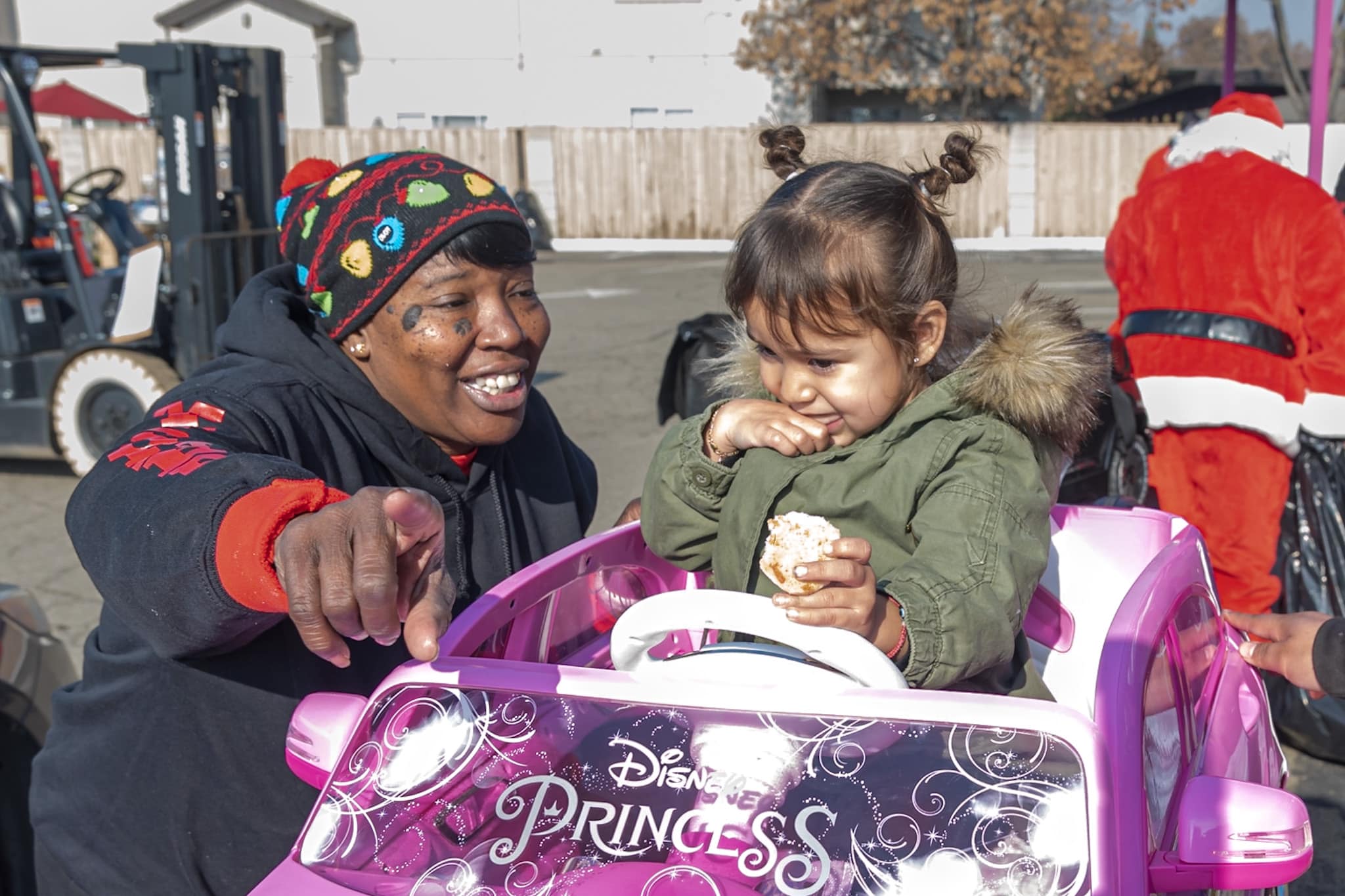 Welcome to Mims Corner where "You Can Trust Us to Bless Somebody Else." Founded and led by Penny Moncrief Moms and Anthony Mims, two Bay Area African American organizational leaders who relocated to the area 15 years ago, Mims Corner strives to provide support to people who are unhoused and to children in the San Joaquin County community. Among many other things, they host events to feed the unhoused every second Sunday in downtown Stockton. Family Giving Tree worked with them as a waitlisted agency this past holiday and we are excited to bring them on as one of our official recipient agencies for 2023.
This past holiday, Penny and Anthony rallied their teams of volunteers to ensure that those who were unhoused were well fed, clothed, had blankets to stay warm, and received essentials that were much needed during the winter season. They also hosted events to ensure children had gifts and a memorable experience for the holidays (we were able to contribute to that effort with the extra gifts we received and were able to distribute to Mims Corner!) They were even out and about on Christmas Day to get people well-fed for the holiday with Jumpin' Tastebuds taco truck!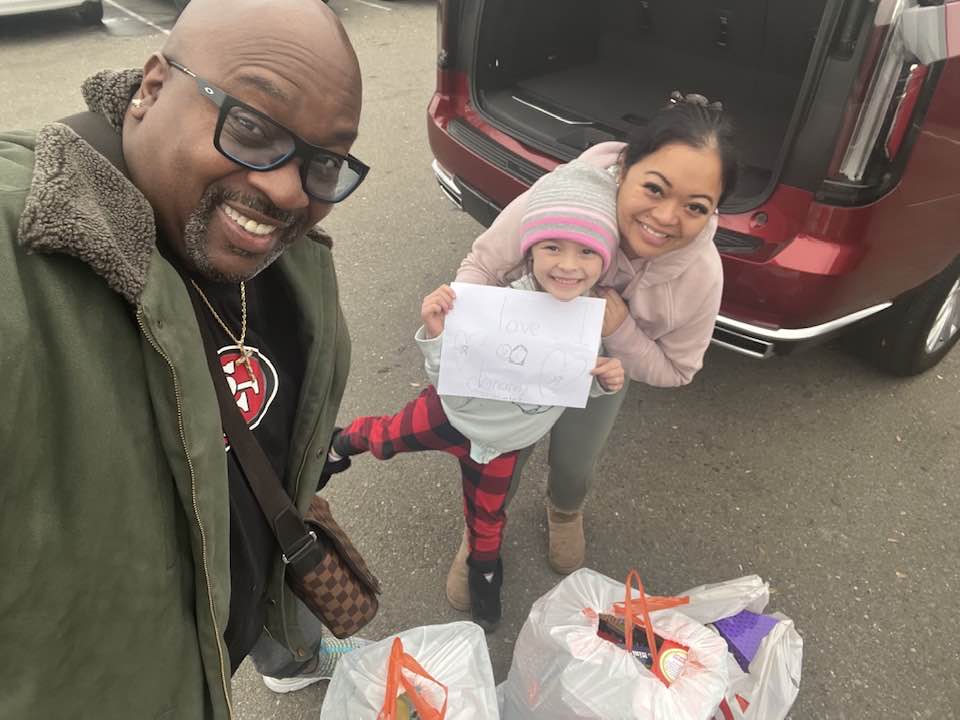 We are so excited to have been connected to this powerhouse couple who have dedicated so much to ensure the community they call home is well taken care of. We can't wait to get to know them better in the years to come!
Get to know their mission better by visiting: https://mimscorner.org/