We've put together a fun list of activities for you and your child or teen. Make your summer a philanthropic adventure!
Let the sunshine in, and the fun begin! Students are officially on summer break! Many of you parents and guardians might be looking for new ways to keep the young ones in your life occupied through the summer, so we've put together a fun list of activities you can do together or on their own. Each activity is a fun way to stay creative and brings an opportunity to give back to those around you!
1. Start a Cooking Challenge!
Cooking challenges are a great way to teach the kids and teens in your life how to cook on their own and experiment with new foods. It's also the perfect opportunity to share family recipes and old stories with your loved ones. We recommend checking out MakesAndTakes.com's Creative Cooking Challenge to help spark creativity in the kitchen.
Cooking Challenges bring quality time, experimenting, creativity, responsibility, and sharing.
2. Plant a Seed (or donate one!) Using a Seed Library
Visit or call your local library to see if they have their own Seed Library. You can take a seed (for free or for a small fee) or donate a seed. Through Seed Libraries, you can teach kids about the beauty and labor of gardening.
Using a Seed Library teaches sustainability, patience, connection, and hard work.
3. Lead a Backpack Drive or Start a Fundraiser
You can help your child or teen lead a Backpack Drive or start their own virtual fundraiser. Leading a Backpack Drive is perfect for someone who loves being a leader and knows how to gather others around a cause. If your child prefers to go virtual, they can start their own fundraiser to collect online donations.
Fundraising brings philanthropy, the importance of community, kindness, and math skills.
4. Sidewalk Affirmations
Purchase some chalk and use it for good! Writing sidewalk chalk affirmations is a fun way to make someone smile. Here are some examples of affirmations that you can use:
Today is going to be amazing!
I can do anything.
You are loved.
You are strong and brave!
Learn something new every day!
Sidewalk chalk builds motor skills, creativity, kindness, and imagination.
5. Create Personalized Beaded Jewelry for Friends and Family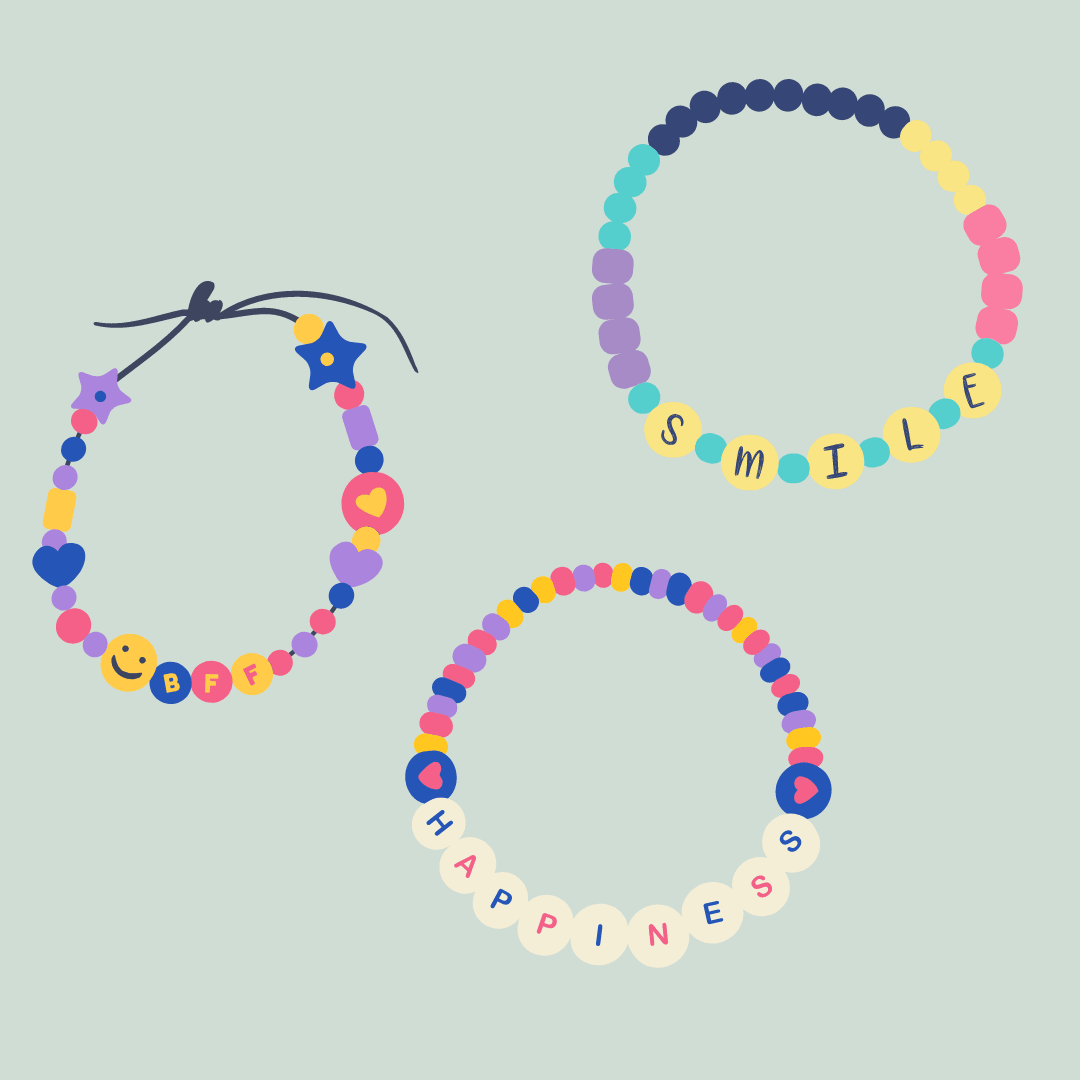 Spread some extra love by creating fun personalized accessories to give out to your friends and family. This is a perfect activity for those in middle school or high school and makes a lasting gift for friends. All you will need is some string and beads of your choice, which you can find online or at your local craft store.
Making jewelry can help decrease stress or anxiety, boosts creativity, and can help improve motor and problem-solving skills.