On International Youth Day we honor the young people in our midst and the partners who are helping us empower the next generation as they enter the school year.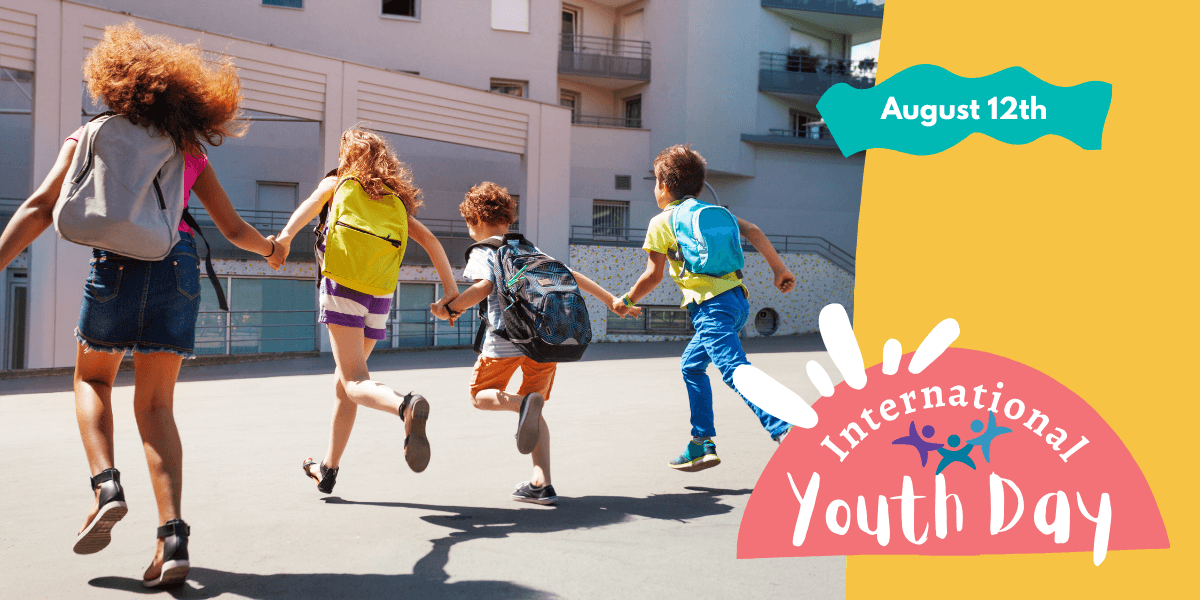 Established in 1999, International Youth Day is dedicated to celebrating and commemorating the young people in the world, as well as shining a light on the issues they face.
For 1 in 5 children in the Bay Area, one of the issues they encounter is affording the necessary items for the first day of school. With a bulk of their families' paychecks going to housing expenses, there is little left for food, clothing, and essential items like school supplies.
At Family Giving Tree, we believe every child deserves to have the items they need to succeed on that first day of school, Our young people hold the key to building a brighter future and stronger communities. That's why we launched our Back-to-School Drive in 1995 and have partnered with hundreds of Bay Area schools to provide new backpacks and school supplies for the students they work with. Every year, we survey caregivers and educators on the supplies students need, which is how we determine the items that should go in the backpacks.
This year, we aim to empower 26,000 students with the tools they need and we can't make this goal without our corporate partners and sponsors.
Here are our 2022 Back-to-School Drive Sponsors and Partners:

One engaging way companies support Back-to-School is through Backpack Builds, which provide onsite volunteer experiences for corporations across the Bay Area. Companies pay for us to purchase the backpacks and school supplies that we bring to their offices. Through the guidance of Family Giving Tree staff and volunteers, employees sort and stuff backpacks, as well as ensure each backpack has the exact items required for the grade level.
"It is truly inspiring that there are less than 20 folks in the Family Giving Tree organization yet they manage to mobilize 26,000 backpacks for kids. Revel Systems is proud and amazed to be a part of their worthwhile mission!" Joshua Boyer, CFO Revel Systems
The past couple of years we have seen a decline in Backpack Builds due to the pandemic and employees working remotely. We are excited to see that for this year's drive, 15 companies have hosted Backpack Builds which provided 7,843 backpacks for students . More companies are now offering hybrid schedules, and these Backpack Builds are a great team-building opportunity for employees to work on a project together. These events also serve to shine the light on the educational inequities in the Bay Area, where thousands of students don't have access to educational opportunities in spite of living in one of the wealthiest regions in the world. The Backpack Builds are an essential part of Family Giving Tree's mission: to connect those who can give to those in need with educational support, gifts, and volunteerism.
With the first day of school just around the corner, YOU can still support the Back-to-School Drive. Click here to donate online. If you already donated, thank you! Help us spread the word by forwarding this to a friend.
If you are interested in learning more about Corporate Partnerships for our programs, please contact Margarita Galindo, Institutional GIving Officer at margarita@familygivingtree.org