In March, we reached out to our community with an SOS from Pallet Jack and our Programs Team. With our electric power jack on the fritz and pallet weights higher than ever, we needed reinforcements!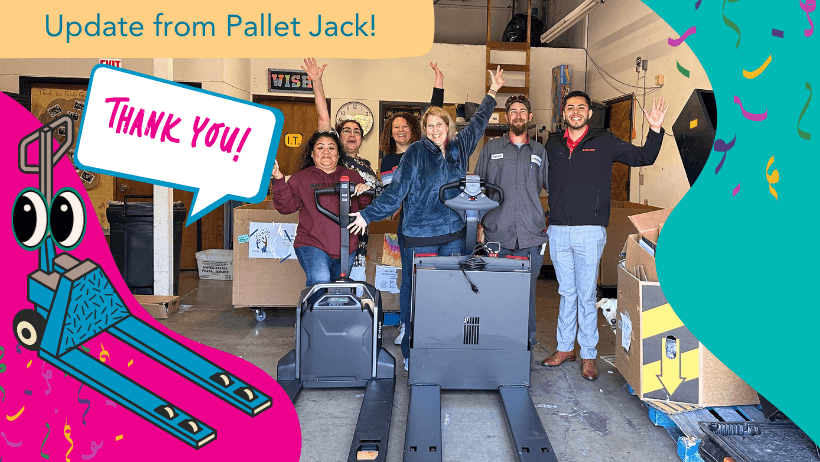 The response we received lifted our spirits up — sky high!
Y'all! We're now pleased to say we are geared up for the next drive with THREE pallet jacks to power up our next drive!! We're pinching ourselves and cannot thank you enough!
Special thanks goes out to our friends and sponsors at ASML who donated the funds to purchase one electric jack from The Raymond Corporation. We are also incredibly grateful to the ASML team for making known our plight to Raymond Corp who generously donated another jack after seeing the appeals from our Programs staff.
A little backstory: The original hydraulic pallet jack and original design for double-faced wooden pallets were invented in 1939 by George Raymond, founder of The Raymond Corporation and designer and mechanical engineer, William House. After holding the patent for wooden pallets for just a few years, Raymond and House decided it was time to release it to the public so that the industry could change for the better. We want to wish Raymond a very happy 100-year anniversary with an appreciation for its history of giving back to communities and helping empower workers employing this amazing invention!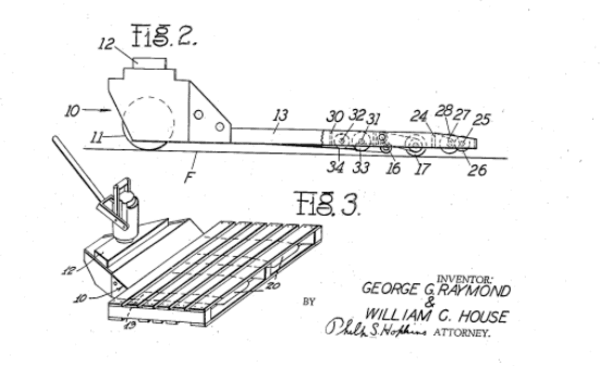 With support from our amazing FGT community, we can purchase a third much-needed pallet jack for use on our truck and at events, and enough battery packs to ensure we always have our "Super Pallet Jack" team on call to save our backs and move all the packs.
We love happy beginnings to new chapters!