In a world filled with hustle and bustle, it's easy to get caught up in our own lives and forget about the power of selflessness.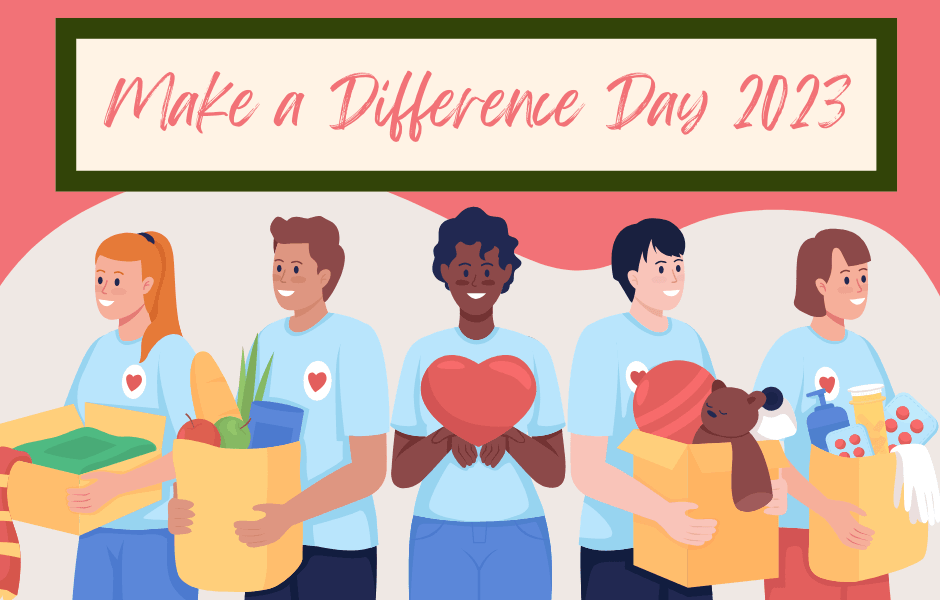 Make a Difference Day is a yearly reminder that we can all make a positive impact, no matter how busy or preoccupied we may be. This special day, typically celebrated on the fourth Saturday in October, encourages individuals, groups, and communities to come together and engage in acts of kindness and service. The beauty of Make a Difference Day lies in its simplicity, proving that small acts of goodwill can create a ripple effect of positive change.
The Origin of Make a Difference Day
Make a Difference Day has a rich history that dates back to 1992 when it was initiated by USA Weekend magazine and Points of Light, a non-profit organization dedicated to promoting volunteerism and civic engagement. Since then, this day has gained immense popularity, inspiring people across the United States and even in other parts of the world to participate in various acts of kindness.
The Power of Small Acts
One of the most beautiful aspects of Make a Difference Day is its emphasis on the impact of small acts. It reminds us that even the tiniest gestures of kindness can brighten someone's day and contribute to positive change. From planting a tree to donating a few hours at a local shelter or simply helping a neighbor in need, the possibilities are endless.
Consider a young child who bakes cookies and distributes them to their elderly neighbors on Make a Difference Day. These small, homemade treats aren't just delicious; they serve as a connection between generations and warm the hearts of those who receive them. In a world where isolation and loneliness are prevalent, such gestures have a profound impact.
Community Building
Make a Difference Day isn't just about individual actions; it's about fostering a sense of community and togetherness. Communities that come together to work towards a common goal often find that they grow stronger and more resilient as a result. It's a day when differences are set aside, and people from various backgrounds unite for a common cause.
Local initiatives like neighborhood cleanups, food drives, and educational workshops can help create a sense of solidarity. People realize that when they work together, they can tackle larger issues that affect their community, and the impact of these collective efforts can be substantial.
Inspiring the Next Generation
Make a Difference Day serves as an invaluable lesson for the younger generation. When children and adolescents participate in acts of kindness, they learn the importance of empathy, compassion, and civic responsibility. These lessons can shape them into individuals who are more aware of the needs of others and are motivated to make a difference not just on this one day, but throughout their lives.
Creating Lasting Change
While Make a Difference Day is a single day on the calendar, its effects can be long-lasting. Here at FGT, we believe that the effects of kindness are also long-lasting. That's why we make it a goal of ours to operate everyday with the highest levels of kindness possible.
Being kind to those around you will always be uplifting. And, as we are in the business of uplifting spirits, and delivering smiles, we believe our kindness values will always go a long way. And the goodwill and community spirit it generates often inspire people to continue their volunteer efforts throughout the year. The desire to make a difference often originates from a single good experience, but can quickly become an integral part of many people's lives.
Make a Difference Day falls on Saturday, October 29 this year. So remember, even the smallest act of kindness can lift someone's spirits. Let's get a head start on the holiday season and start uplifting spirits this weekend!