Challenging. Chaotic. Heartbreaking. There are many words to describe the discomfort we experienced in 2020. It was a difficult year, especially for the families we serve here at Family Giving Tree. Despite the chaos, we accelerated through the hardships and the unknown to continue our mission of bringing hope and joy to those around us...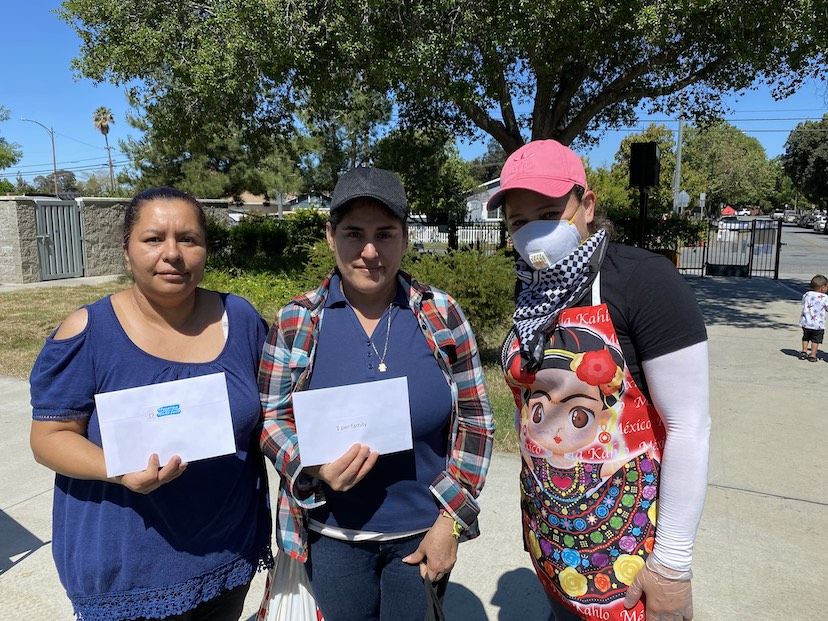 ...and we couldn't have done it without the support of our community. The bond we have here in the Bay Area is unmatched. It is unique. It is strong. It is what carried us through to continue our mission.
In April of last year, we launched an Education Relief Fund (ERF) in response to the crisis of COVID-19. The Education Relief Fund supported students and teachers in our community. We provided over 3,900 School Supply Kits and raised over $40,000 through the Education Relief Fund. Each School Supply Kit included pens, pencils, a spiral notebook, an eraser, a glue stick, highlights, crayons, colored pencils, markers, construction paper, a rule, a two-pocket folder, and a pencil sharpener. With these supplies, students from low-income families around the Bay Area transitioned to distance learning smoothly.
In May 2020, our friends, Alison Cormack, Megan Swezey Fogarty, and Lynne Russell, reached out to us. The families we work with had no income and could not pay their rent or buy essential items like food and medicine. Something needed to be done, so after much planning, Bring Hope Home was born. With service providers and the help from volunteers Frank Hattler and Anthony Brohan, we launched a website showing multiple families around the Bay Area who needed support. Together, we brought hope to the homes of hundreds of our neighbors. We raised $321,000 and helped 232 families in East Palo Alto, Palo Alto, San Francisco, and San Jose. Of those, the community fully funded 91 families at $2,500, with the rest receiving partial funding. Families paid rent and debts, bought food and gas, and knew that others cared about their difficult situation.
We are incredibly grateful for those involved with Bring Hope Home and for making a difference in the lives of another family. We'd also like to especially thank Alison Cormack, Megan Swezey Fogarty, and Lynne Russell for bringing this idea to Family Giving Tree and spearheading the fundraising. And a special thanks to the Palo Alto Community Fund, who provided $25,000 in early support and then gave an additional $59,500 as an emergency grant to every family in Palo Alto and East Palo Alto during the holidays. Another thank you to the Silicon Valley Community Foundation who donated $35,000, and Facebook, which gave $50,000 to families in East Palo Alto.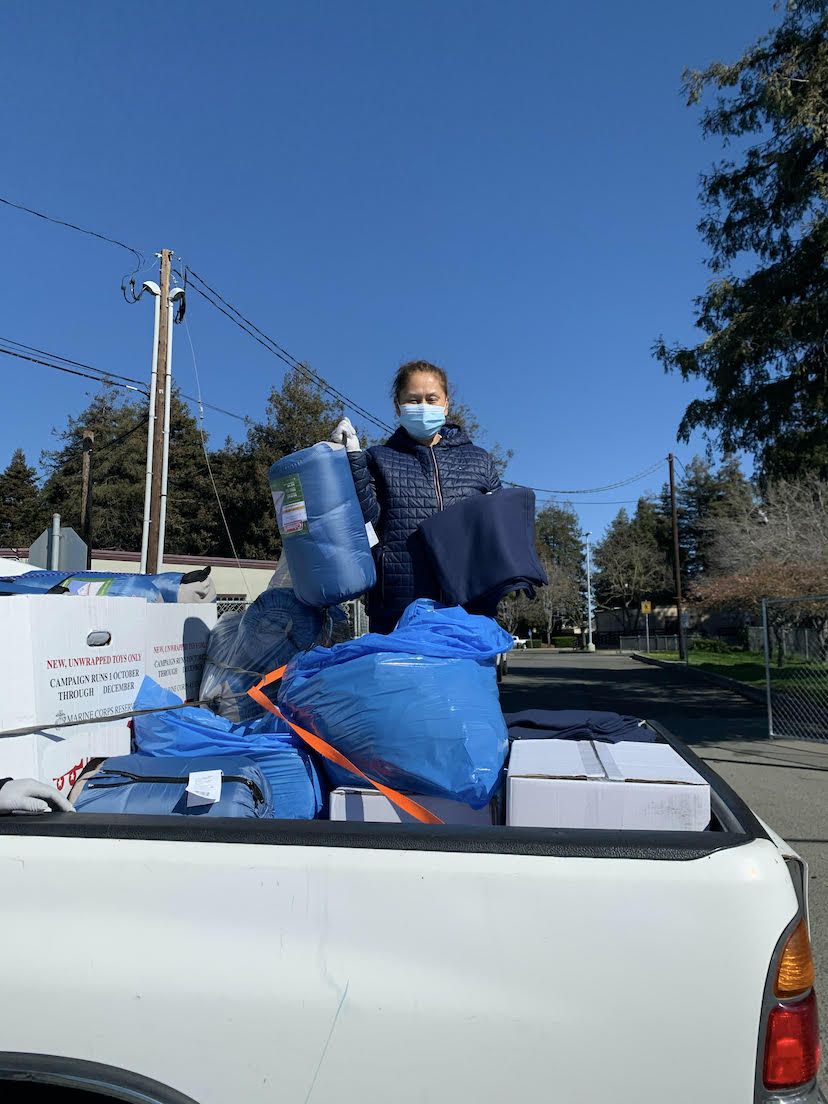 Our annual Holiday Wish Drive surpassed our goal with over 78,000 gifts distributed. Our goal was to distribute 40,000 gifts, but we went well beyond that with the unending support and caring hearts of individuals in the Bay Area. Additional gifts were purchased and distributed to those experiencing homelessness: these gifts included blankets, tents, and sleeping bags. 15,000 Essential Health Kits were created and distributed to our Holiday Wish Drive recipients. Each Essential Health Kit had a face mask, hand sanitizer, a toothbrush, toothpaste, and floss to keep them safe and healthy through winter. We partnered with 288 agencies around the Bay Area to make this happen and received support from 816 beautiful volunteers who built kits and sorted gifts. Thank you to our incredible sponsors, Drive Leaders, and donors who made the seemingly impossible possible.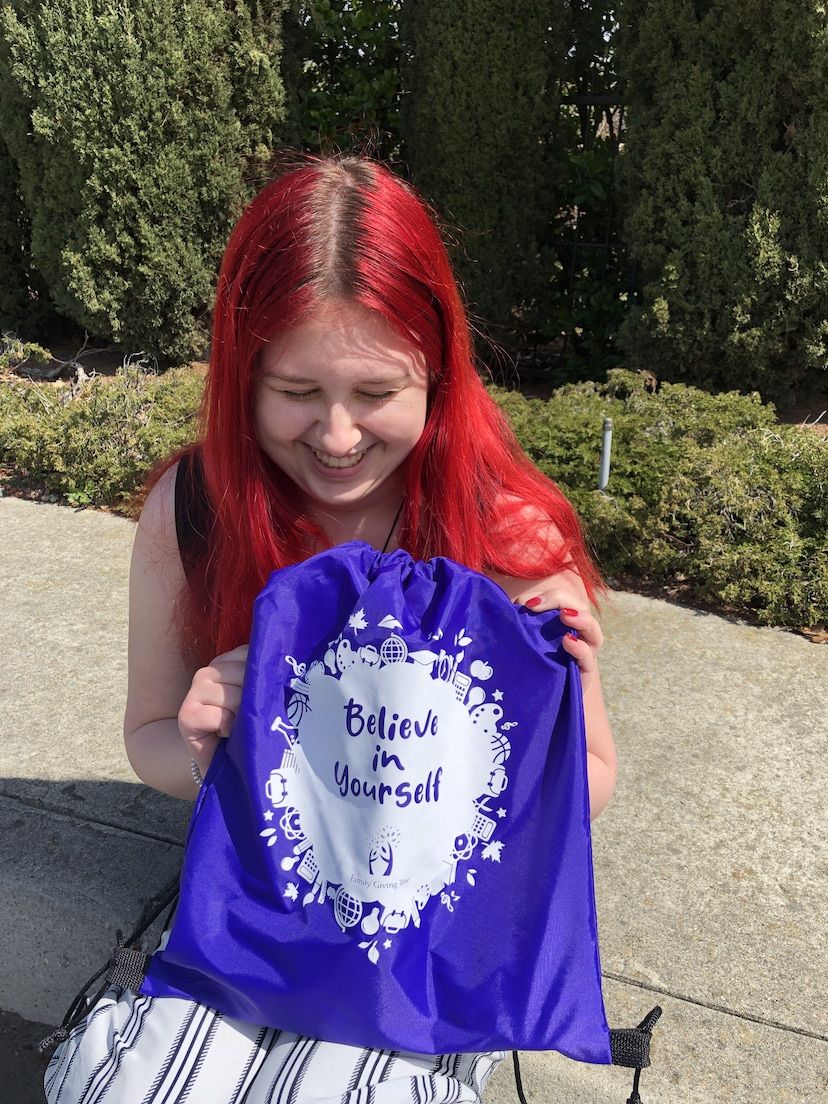 To kick off 2021, we launched our first-ever Student Restock Program in March. We created this new program to replenish school supplies and health essentials (through Essential Health Kits) to students as they often run out of supplies throughout the school year. The program aims to help students maintain momentum in school, leading them to finish their school year strong. We distributed the items in a bright purple drawstring bag with the encouraging words, "Believe in Yourself" on the front. By the end of the program, we successfully raised over $50,000 and distributed over 10,000 Essential Health Kits to students.
Though this past year brought many challenges, it gave us new opportunities to come together and help our neighbors. Family Giving Tree is moved by the hearts of our community and the support we received. We have seen families and individuals light up as they received a gift, a backpack, a check, or an Essential Health Kit. The support does much more than we think or realize, and we are so grateful that the work we do is not done on our own but with the help of the tight-knit community in the Bay Area.
This year, we look forward to doing more with our community. We want to make this school year the most remarkable "Backpack Comeback" ever for students during our 2021 Back-to-School Drive. Students faced a challenging school year as they transitioned to distance learning. At such a young age, students struggled academically, socially, and emotionally. As they head back to the classrooms with new guidelines, students will have to adapt to another new normal. You can help us empower students and prepare them for another school year by donating, volunteering, shopping our Virtual Giving Tree, or becoming a Drive Leader. Visit this page to learn more about our Back-to-School Drive.